My Blog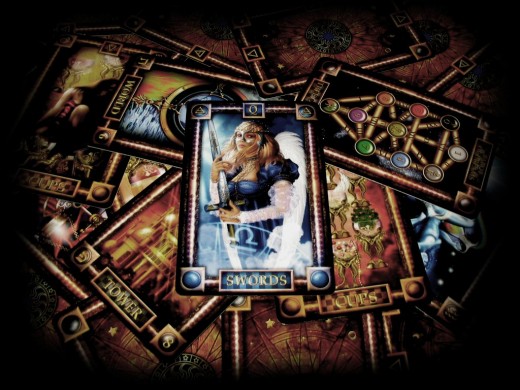 It is always very exciting to be around people with special talents. But, if you are a "Tarot Reader" or someone who is growing in the field of Astrology, ahaan…People are surely going to turn heads. Once you say I am a Tarot Reader or Numerologist, or Oracle Card Reader or something like that, everybody in the group is eager to know so much about your journey, what you did, how you did, from where you have learnt and what not. They are so eager to know what would be coming in their lives and who and what is going to knock on their door.
Do Tarot Readers always experience fame?

Do Tarot Readers are always looked up with great respect?

Do Tarot Readers feel that they are special beings in the crowd?

Are Tarot Readers always a centre of attraction and their words are accepted gracefully?
The answer is a "NO". Not always we feel being a Tarot Reader is a great thing. We do come across various issues and if we are not able to handle them, we lose all that we have earned till date.
Here are some of the problems we face and also the solutions to handle these scenarios.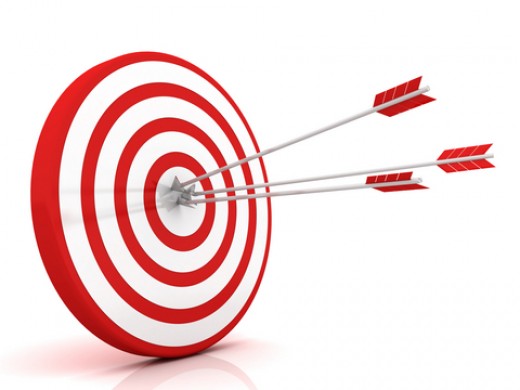 1) Are your readings accurate?
It is so irritating if we come across this question. But at the same time I wonder why is this question being put up? Why this question even popped up in the other person's head?
Is it the lack of faith they have towards Tarot or is it that Tarot Readers are not doing justice towards their readings? May be they had a bad experience with them. Now by bad experience I definitely do not mean that the clients are ill-treated :D
What I mean is may be whatever was predicted by the reader did not fall in their lives and thus they feel Tarot not to be a true form of prediction. Or, they have never experienced Tarot.
Whatever the case may be, but it do create self-doubts in ourselves (Tarot Readers) and also our field. The field that may be a passion for one reader, a way of service for another, a source of income for a third reader, a worship for some readers, or simply a respectful designation offered by God.
Now when God has given us this ability, then why do people questions God's work or and declare them inaccurate.
Will you question God? No. Then, why do you question us? We are just mediators, who have the ability to hear God's words, to see your present and future lives and let you know what is written in your destiny. We might be incorrect sometimes. But it is not that we are wrong. We are always telling you what we are getting from your cards. But if later as per your actions, if God has changed his plans for you..Dear people why are we cursed for that. Is it right from the querent's part?
Solution:
So, the next time you are asked; Are your readings accurate? You need to answer just this simple thing. Yes. I am God's messenger. I will do my job in the best possible way and will try to help you out. But, you need to trust God, the tarot cards and your reader during this journey of reading. Any kind of doubts will not let you open up with me (or your reader). You will surely get your answers in any way but these doubts may trouble my cards. May be God cannot appear in front of you and that is the reason he has sent you here to make you come out of all the troubles you are facing.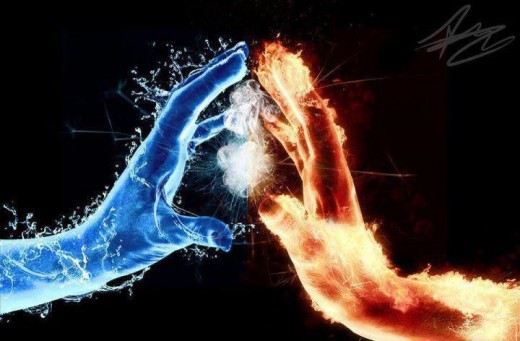 2) Energy Exchange
What is energy exchange?
It is when we receive something of value, we give something back.
I charge XXX amount to do the readings. Now here you welcome a big problem. Tarot Readers cannot ask for the energy exchange. Why? I seriously don't understand. People are ready to get their readings done and get all sorts of problems sorted by us. But, when we ask for energy exchange, people start making faces. They want everything to be done free of charge. In some cases, I have even experienced people start bargaining for this. Dear people..we are only asking that much which we feel you can afford.
We are not needy for money.

We are not going to tie you up if we do not give anything in return.

We are not asking you something really big.
It's just a small token we are asking for. It's a small bit for our service to you.
Some of you might know and some not that if we don't do this energy exchange, we really get troubled in some or the other way. Sometimes it's the health which gets affected and sometimes our lives and even sometimes we feel all the negative energies around us.
Whenever we deal with a client, we know and even you can understand that you carry so much negative feelings within you. Why would a person come up to us? Yes, when the person is finding himself/herself trapped in some situations, you ring our bells. Your energies are being discussed. You are given counselling if needed. Your negative energies ( which is quite natural to get accumulated because you are tensed, depressed, upset, hurt, cheated, lost your confidence, not able to make decisions etc. ) are being cleared by answering all your questions and providing you paths to make your life better.
We invest so much time and energy in you. And, if we ask something against this, why we are provided sad faces and NO, I cannot type of answers from your end. Don't you think this is actually being unfair from your (querent's) part?
We do offer free readings to those who are actually in need and cannot return anything against the reading.
Oh yes…here I would like to share one of my experience with you. I had a client who was not rich in monetary terms and even not poor. He was working as a staff in my father's friend's office. He came to know about me while my father and uncle (father's friend) were discussing something about my Tarot. He was actually facing lot of personal issues in his life. Later, he asked uncle about me and what I charge for Tarot. After knowing my charges for doing the readings, he started doing overtime for 3 months because he was not able to save that much that he can afford my charges. And very happily after 3 months he was grateful that he can actually came to me and get his answers through Tarot. He made his appointment. I was already told about his overtime by my father when he was supposed to come and meet me. So, yes I had decided that I won't charge him anything. His move was self -impressive. His dedication and self-respect that he cannot go empty handed or ask me that since he is in need so I should do this favour to him actually made me feel touched. After his readings, he offered me with the amount. I did not accept it and thanked him. He actually touched my feet and asked for my blessings so that he can do great in his life. I can see tears in his eyes and he was so happy for the gift of crystals I gave him for himself and his wife to clear the energies around. This way he already did his energy exchange part. I thank him from the bottom of my heart for giving me so much respect and trusting the cards so well.
Solution
The tarot readers should first of all make this clear to the querent that they charge XXX amount or whatever they feel should come under energy exchange before starting with the reading.
If the querent is ready to do the energy exchange, then Go Ahead. Else, please say a NO to them that you cannot do the readings for them as it actually takes some part of yours in some way. Better not to affect your health or something. Do the readings only if you feel the person actually cannot give you anything in exchange and is in need of your help. Let God take care of you in this case.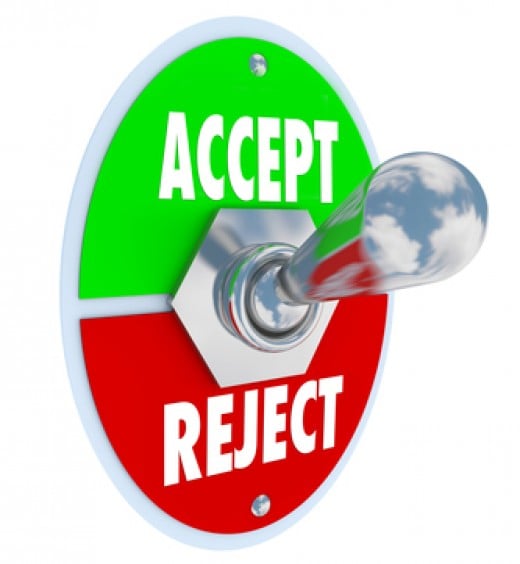 3) Acceptance by the people in modern form of Astrology
There are people who still believe in the traditional older form of astrology. They feel that Kundli predictions which is based on the planetary positions are more authentic or the reading up of lines in your hands which is well known as "Palmistry". People even believe in face reading but it is not much popular, I guess.
But, yes…I believe it is not their fault. People are not aware of the modern way of doing predictions. Now you might be wondering what this Modern form of Astrology is. Well, by modern form I mean Tarot Card Reading, Oracle Card Reading, Numerology, Graphology, Angel Therapy, Crystal Healing, Fairyology and much more. God, humans do so much of researches and generate what not!!!
Now, if Newton would have not discovered why apple fell, we could not have the phenomenon of "Gravitational Force". If he wouldn't have given it a try, I guess this term wouldn't have come into picture. He explored and found the whole concept behind it. And since he has proven it, people did accepted what he discovered.
Similarly, these modern forms are also discovered by some people. Until and unless you don't give it a try, or you don't feel like exploring what is it all about or how it works…How can you just realize what immense power and magic it has.
Like we don't live as are oldies used to live, we have upgraded in technologies and accepting it well every day, we are open to new and interesting things, then why we are not able to accept new form of Astrology. Believe me, they are fresh and actually very much interesting. Just give it a try. I am sure you will go mad for it. Heads up to the new genes…I have seen the new generation find keen interest in learning and using it. They are ready to accept it and even make us (the readers/ counsellors/ guides whatever you say) keep coming up with new varieties. God, it's like choosing the ice-cream flavour and our heart (the most unsatisfied) needs even more!!! So, we keep on revolving around the modern forms and we are never satisfied. This field has got so much varieties. Be open and taste whatever attracts you.
Solution:
Make people aware about these modern forms of astrology. Carry up some seminars or events and give them the opportunity to give it a try. Be social. We are so much blessed these days that one post can do it all!!!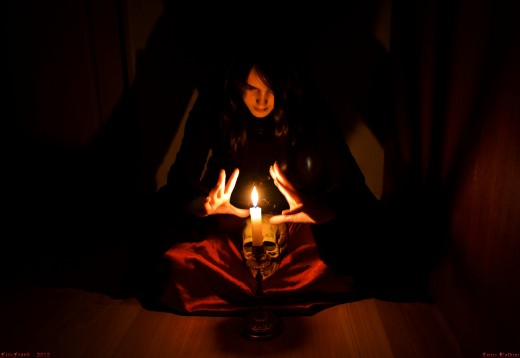 4) Misunderstood as Black Magic
No, we (Tarot Readers) are not doing any sort of Black Magic. We don't have black magic wands but magic wands we do have!!!
Now, yes something is coming in your mind. Do not have black magic wands but have magic wands. What nonsense am I speaking?
It's true. We have magic wands. But our magic wands are "Simply Tarot". Yes, this is the tool, this is the energy, and this is the only way we do your predictions. For me and for many other tarot readers, this card means everything. By everything, I actually mean everything. I worship them. I love them. I am so much attached to them. They are like my first baby. A baby who needs my love, my care, my attention. And see my baby is God's sent child. Just like a child has no grudges inside him/her, a child is pure, a child has nothing to do with fear nor does confidence, a child not even know what good feelings and bad feelings are about, past, present, future, good news, bad news. A child is clear in every way. The most purest form of energy that God has created. That brings happiness, learning, growing and brings a completely whole lot of things to be experienced by its parents.
My cards does the same for me. They give me clear readings, clear thoughts, and by providing answers…they help me in helping you solve your problems. With every reading, they help me learn, they help me grow, and they help me reach people (just like a small cute child catches your eye and grabs your attention). It has nothing to do with black magic. Seriously, NOTHING.
Solution:
If you are asked this question, then please make them understand that it is a form of worship. It is not meant to bring evil spirits in our lives and ask for help. Have you thought why are they are "evil spirits". Because, they have done no good when they had life. How can they help someone in need? They can only let you to the path of negativity.
When we do tarot, we call God. We ask God to help the person sitting in front of us. We know we are nothing. It is God who is going to help the querent. It is God's answer that is making its way through us and reaching you. God is the ultimate power behind it. God is not evil. God is Pure. God is a Creator and where God exists…then only positivity would be in and that is all what we all experience.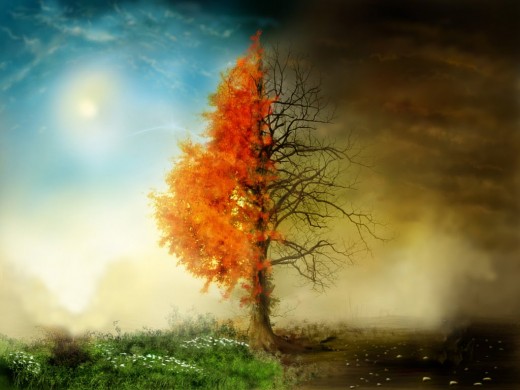 5) Questions related to Life/Death or Baby Girl/ Baby Boy
A mother gave birth to her child and was struggling for her life. She didn't know whether she will be able to see her child growing from an infant to a beautiful lady. All those feelings which she wanted to feel and experience with her child…whether she will be lucky enough to see her again or not…whether her wish would be granted or not…All those thoughts were constantly affecting her and making her to get up from the bed and hold her child in her arms and love her a lot. A child brings so much happiness in the family, especially to the parents. What if one of the parent is missing?
Now, there is another mother. Her child is approx. 26-27 years of age. By this age, the girl is married. She is even blessed with a child by this age. Her home, husband, in-laws, new born baby, work, career, happy hours with everybody is all what she is occupied with. But, what if she is not able to walk, eat, and sit. She is not able to perform any of the activity a normal girl can do. She is with her parents. She left her studies early in her life. She is suffering from a disease. Her mother wants her to die. She wants that all her pain should be taken away by God.
Yes, these two scenarios were faced by me. I guess, many of the tarot readers are asked questions on life and death. In the first case, the mother's brother came to me. He asked whether or not her sister will be able to come back home. He was crying for the answer. I knew what is going to happen but didn't want to make him feel worse. He didn't have any hope but still he was looking for that one ray of hope from my end. As if, my cards would say yes she is going to survive was the only answer he was looking for. I consoled him, indirectly I gave him a hint about what is going to take place but was really disheartened of whatever was going around. Next day, I received a call from him saying, "She is no more."
In the second case, the mother was asking, when will my girl's heart stop beating? When she will be released from her cursed life? Why my girl? What was her mistake? Why her? Why my daughter had this life?
I could only say, "Let God take care of her. Don't ask for her death. Live with her. You never know which morning you won't hear 'Mom' even if you are dying to hear her once."
Although, we can predict life and death through cards, but we are not supposed to answer these questions. Dear people, please understand that we are normal beings like you. Yes, we have received little more from God. We are blessed to help you all in various situations. But, we are not allowed by the higher self to predict such questions. It hurts when you ask about somebody's death. That is heaven's choice to call somebody. Let God decide for it.
Similarly, when a new life would enter in our home? Whether he will be a boy or a girl?
Will your love for your child be affected if the child is a girl or a boy? After all, it's your child. One who is the result of the immense love two partners share? One, who looks like you, behaves like you, who is going to be a part of your family and bring lots and lots of happiness in your world. Then how does it matter that the child is a girl or boy. You should be happy that God has blessed you in a way that you can bring life into this earth. "LIFE". Isn't it so great? Welcome the small footsteps with all the love you have within you.
Dear people, please do not question the readers about life/death or baby boy/girl.
Solution:
The readers can clearly say "NO, we are not allowed to predict any questions related to the birth or death of a person or sex determination." in such cases.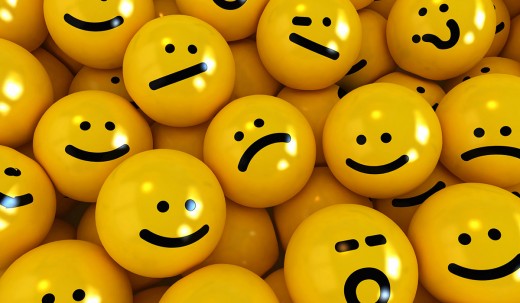 6) Encountering different personalities with different thought process
Being a tarot reader, I come across different kind of people. Some are emotional, some rigid, some are easy to deal with and some have their own philosophies.
Now, when I need to counsel them or discuss with their current state or future state, it is simple in some cases and difficult in many. If the person is getting his/her reading conducted for the first time, either they are very excited or nervous or in a state of doubt about the predictions. Some are really confused that how tarot will work and tell their future and some try to test and judge the cards.
Even I have seen the cases where people don't even nod for a yes or no. They sit with a blank face. Many a times through cards I have predicted that what is going on in their mind as that looks are very scaring and I keep wondering "What's wrong?". Then I thought of getting the answer from tarot. Now if tarot can work for others then why not for me? Haha..I was surprized to know that they were in a state of shock that how can the cards reveal their secrets. So, this made me relaxed and then I was fine with their expressions.
The most difficult cases I feel which I have dealt with are the suicidal thought cases and divorce cases.
Sometimes, I have even seen the extra-marital affair in the cards and then to let the person know that her husband or his wife is indulged with a third person is like what should I say to this man or woman and then the big question is how?
I believe a tarot card reader is more like a counsellor. We need to understand people's mind, expressions, thoughts, the way they will react to answers, their nature and lot many things.
We have to choose correct words and sentences while answering and counselling them as they might misinterpret our words and this may even lead in taking wrong decisions by them which may affect their life a lot. We have to be very patient while listening to them and making them understand what is right for them.
Solution:
I understand that every person is different but I suggest you to think as if 'your words' are the only source of hope for them. 'You' can only get them out of their problems. 'You' can only show them the right path. I know that we have a huge responsibility of somebody's actions and these somebody's are actually strangers who are sitting with us having a huge respect and trust in the reading, cards and the reader. So, think before you speak. Your words are going to change somebody's life. Also, trust God as this is his will that your querent is sitting in front of you. I am sure you will get clear intuition and words if you have faith in God's work and treat is as a service.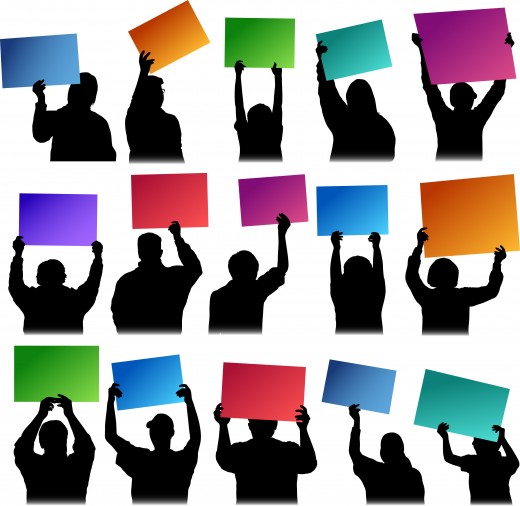 7) Getting readings done from various people and doubting the one from whom you are currently getting counselled
One of the astrologers told me that I will be getting the job next year. One of the reader told me that I will be getting married in the next 2 months. My relative, he knows palmistry and he said that I will get settled at foreign. Now my question is that if you have already consulted somebody then why are you here? Why you doubt on other's skill. If he/she has predicted something for you as per his knowledge and area of interest then have trust on them. If you don't have trust on them, then why do you even visit them? Even if his/her predictions didn't happened with you, then why don't you forget the person and the predictions and sit with an open mind with the one who is currently counselling you and answering to your questions.
We understand your concerns regarding your future, but it may happen that you have consulted a wrong person. It is as if you are trying to open a lock with the wrong keys and complaining that why the door is not getting unlocked.
Of course, there are many people who don't have enough knowledge and experience to predict the future. They are not certified and authorized for any kind of predictions but they are carrying out the activity for the sake of name, fame and money. They may attract you by their attire or words and predict something for you. How could you expect that what they told is right for you? And the blame comes to those who are doing their service with devotion and dedication. They are doubted because of the people you have visited previously. It is you who has to judge, find and select the right person for your answers.
Solution:
Before visiting anyone, check for their Facebook page, Tumblr or any social groups where you can find the person. Do refer to the reviews part which will help you know the accuracy of the predictions by the reader. You can also consult your family members and friends and find a reader they have consulted to and are happy with the predictions.
Trust your reader and your readings!!!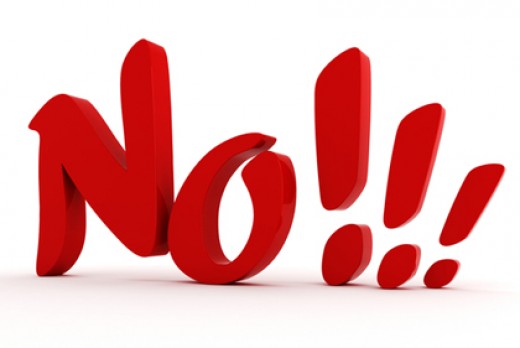 8) Saying 'NO'
Sometimes the readers are not prepared for conducting the readings. There are many possible reasons behind it:
a) The reader may have a bad health.
b) Tarot cards are not charged which means the cards have absorbed negative energies and thus any readings cannot be performed till they are recharged (which definitely doesn't mean we need a mobile charger sort of thing to charge the cards but there are different methods to remove the negative elements from the cards to make them ready for predictions again).
c) The reader is not in mood to take out the readings. It generally happens with us (the readers) that we are not in mood to conduct any readings. Sometimes we have back-to-back readings which actually takes away all the energy in us and we are so much exhausted. For your information, cards draw a lot of energy. After one reading itself, we feel very tired. Now, it depends upon the reader's potential that how many readings they can do in a day. Like for me maximum of 3 is the number.
Sometimes even we feel to give time to our family, our spouse, friends or any loved ones. If at this time we have any reading calls, it is definitely difficult to manage and say a yes to the client. Our dear ones also need our time and so do we need themJ.
d) Client's curiosity about the reading – Many times we come across people who just want to get the readings done out of curiosity wondering how the readings are conducted and how can this man/woman do it. They are least interested in their predictions but sitting in front of us to see how it works or judge us. We definitely do not mind conducting the readings but is it fair in our part to do the readings for them when we already know that it takes lot of efforts to conduct a reading.
e) Relatives/Friends – You can't ask them for energy exchange. You can't ask them to be good while we are doing the reading and not all relatives and friends are good. We too are human beings and if we have some special abilities, the jealous relatives and friends are already in queue to make us feel uncomfortable :p .They do not accept the predictions. They judge our readings. They feel insecure that how their family member can have such special abilities. They may even say that this whole service is rubbish and god knows why 'you' are into it. But they forget that God has chosen us for this work and we don't mind itJ. So we do face many issues with many people around us.
But here I would like to take a few lines of text and express my gratitude by thanking my God, my parents, my brother and my loved ones for being a support, a pillar in my life guiding and protecting me from any negative people, comments and thoughts. I am what I am because they helped me to nurture my passion – "My Tarot".
Solution –
Learn to say 'NO' if you can't perform the reading and give time to someone because of some reason. It is not going to harm or hurt them but if you do the reading with a "No, I didn't wanted to do this reading now" mood then surely you won't be doing any good. At last your client and you should be happy.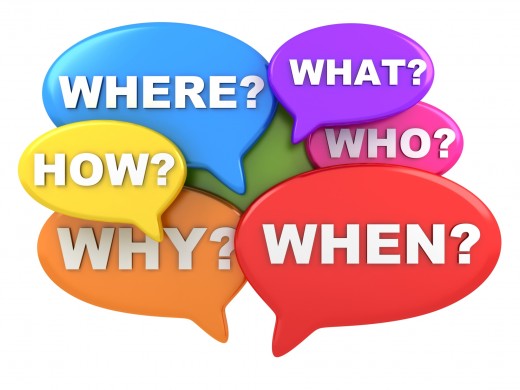 9) Repeated Questions in different ways to hear a "YES" as an answer
In tarot, we cannot take out cards more than once for the same question. If we try predicting for an answer by forming the same question in different ways, the cards start giving us confusing results or negative answers. I have experienced many people who are not ready to accept the facts which we get through the cards. The results that are predicted are sometimes not acceptable to the querent and thus they ask the same question repeated times.
The querent needs to understand that if we have predicted something for your question, then that is the final card from our side. We cannot pull cards and disrespect them.
Cards are highly sensitive. They are even more sensitive than a human. They need proper care, love and respect from the readers and the querent. Whatever answers they tell us, are final from their end.
Solution:
I request the readers not to play with the cards and ask them the same thing again and again. If you do not respect your cards and what they have predicted, why would the querent respect or trust them. Trust your cards, trust your intuition, and trust the answers. J Do not cross-question your cards!!!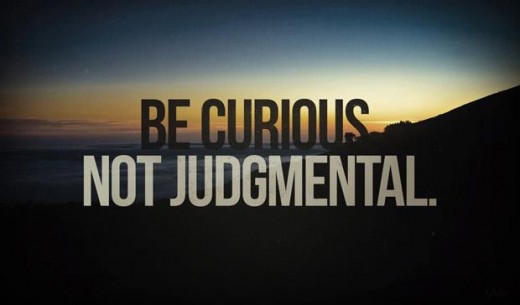 10) Experience Issues & People being Judgemental
Hey!! I hope you won't mind..but can I please know your age?

Hey!! Can you please tell me since when are you into it?

Hi..I would like to know are you experienced or.

I am sorry but looking at you, I could not believe that at this age you can predict anything for anybody. Like, come on you are too young for all this.
Do we have to be above 30 or too old to show our talents??? I guess, no. But these are the questions that are being put up before reading. I have experienced it too and I am sure many of the tarot readers or whosoever is in this sort of field would have faced it if they have started their spiritual journey too early in life. I feel, talent or any such spiritual blessing doesn't come by age, but yes, it does grow by age.
If I am blessed with something, should I cry over it? Should I be sorry for that as its too early for others to digest it?
When are we going to start earning, or which institute we are going to join in high school or when we will get married…when we are going to do this…when we are going to do that…we plan so many things. But does it happen every time and everything that what we planned actually happened. No. Tarot has always attracted me towards it, but I will be doing it actually was not a plan. Good things come automatically and everything happens for a reason is so true in my case. I hope it has happened with many of you reading now. You got some attraction towards something and you didn't even know at that time that it is going to change your whole life. So, what I actually want to say is, we don't have control over anything. What God desires, gets served in our plates. Sometimes too early, sometimes too late. By asking such questions, what will you get out of it? Nothing, right?
If you have visited us, trust us, whatsoever our age is. How does it really matter?
Being judgemental for the same will do no good to anybody. Your answer doesn't depend on the reader's age or experience. So, my only request to the querents is to trust their readers.
Solution:
Readers have to be very patient when they are asked such questions. It is difficult to handle this situation when we are asked questions on age and experience but anyways we have to answer, right? Answer your querent nicely and assure them for a nice reading session. Of course, after the session, I am sure they will change their mind :) . It is all in your hands!!!
---
No comments posted yet, check back soon.